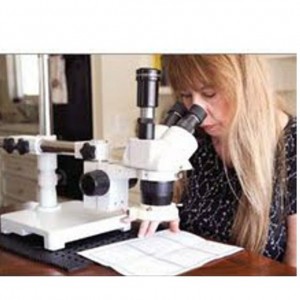 Do you need a forensic handwriting examiner with a wide range of experience? Sheila Lowe has worked in the field of handwriting for more than four decades with clients around the world. She has been qualified to testify in cases of handwriting authentication since 1985, and has also qualified in cases of personality assessment.
A multi-published author, Sheila writes nonfiction books about handwriting analysis, and the award-winning Forensic Handwriting Mystery fiction series, among others. They can be found in print, e-books, and most of the fiction works in audiobooks. Her Handwriting Analyzer software has been in international use since 1997.
Sheila has taught Introduction to Handwriting Examination at the University of California Riverside campus in the CSI certificate program and Introduction to Handwriting Analysis at the UC Santa Barbara campus in the Discovery program. She also presents seminars to such audiences as bank managers, insurance company employees, private investigators, therapists, and legal professionals. Her online self-study courses in gestalt graphology get high praise from her students. Sheila has lectured around the United States, the United Kingdom, and Canada, as well as China and India via web conference.
Based in Southern California, Sheila currently served as president of the nonprofit American Handwriting Analysis Foundation for ten years.  AHAF has been a leader in the field of handwriting analysis Since 1967. She is also on the board of directors of the Scientific Association of Forensic Examiners as Ethics Chair. To request a copy of Sheila's curriculum vitae, email: sheila@sheilalowe.com or call: 805-658-0109.

Click here to see what Sheila's clients have to say.
A few of the major media outlets where Sheila Lowe has been quoted: